Jewel's Wishes
On this page are items I am currently missing from my collection, as well as items that I am looking to upgrade in terms of quality. If you have any of the items listed below for sale, feel free to contact me.
If you have me as a partner for a swap event, click here for Swap Wishes.
Please note: I am always interested in promotional materials / store signage / etc for any generation.

G1 My Little Pony
US Release Upgrades Wanted

YEAR 1
FF Blossom***
FF Butterscotch
YEAR 3
BBE Cuddles
BBE Tiddly-Winks
Gusty
Pinwheel
Sea Star (baby sea pony)
Backstroke (baby sea pony)
Sea Shimmer (baby sea pony)
Surf Rider (baby sea pony)
Wave Jumper
YEAR 4
SS Hippity Hop
SS Posey
SS Truly
SS Ribbon
Tiny Bubbles (pearly baby sea)
Celebrate (pearly baby sea)
Sunshower (pearly baby sea)
Water Lily (pearly baby sea)
YEAR 5
SS Taffy
SS Twilight
TE Quackers***
BB 4-Speed
BB Salty
BB Wigwam
BB Slugger
BB Chief
BB Quarterback
Mimic
Wingsong
Sea Spray (baby sea pony)
Dipper (baby sea pony)
YEAR 6
TAF Buttons
TAF Yum Yum
BNG Twisty Tail
NBT Toppy
Baby Grafitti
Boysenberry Pie
Misty (baby sea pony)
Seawinkle (baby sea pony)
Seashore (baby sea pony)
Sealight (baby sea pony)
Foamy (baby sea pony)
YEAR 7
Mint Dreams
DNP Swinger
Star Dancer
FP Baby Sunnybunch
SHS Fancy Flower
SHS Spring Song
SHS Wild Flower
YEAR 8
Raincurl
Ringlet
Streaky
SHS Sunblossom
PQSHS Sweet Sundrop
Pony Bride
Pina Colada
YEAR 9
Tuneful (red hair version)
Bunny Hop
Princess Royal Pink
Princess Royal Purple
Dazzleglow (blue hearts)
YEAR 10
SHS Ruby Lips
SHS Lovin' Kisses
SHS Pretty Belle
MAIL ORDER:
Lucky
L'il Cupcake
Scribbles
SS Satin 'n Lace
Sunspot
Missing US Release Ponies
Note: I would prefer that they be in the best condition possible with minimal flaws, if any.
MO Blossom (MIP)
MO Cotton Candy (MIP)
MO Bluebelle (MIP)
MO Snuzzle (MIP)
MO Minty (MIP)
MO Lemondrop (MIP)
TE Party Time (big symbols)
Baby Party Cake
Baby Game Time
Euro Upgrades Wanted
NSS Wind Whistler
NSS North Star
Honeycomb
Gypsy
Sweetheart (Tales)
Baby Bridesmaid
Activity baby
Tornado
Sunburst
Baby Moondream
Daffodil
Bluebell
Jazzie
Missing Euro Release
UK Ripple (baby sea pony)
UK Water Lily (baby sea pony)
Chatterbox (Spanish)
Talks-a-Lot (Spanish)
Raindrop (both symbol versions)
Nightlight
Missing US/Euro Release

MADE IN CHINA:
Apple Delight: Baby Sister
Sweet Celebrations: Mommy
Sweet Celebrations: Brother
Sweet Celebrations: Sister (upgrade)
Sweet Celebrations: Daddy
Little Flitter
Buzzer (upgrade)
High Flyer (upgrade)
All TAF Babies
Cranberry Muffins
Strawberry Surprise
Cherry Treats
Raspberry Jam
Blueberry Baskets
Missing US/Euro Release
MADE IN HONG KONG:
Apple Delight: Brother
Apple Delight: Daddy
Bright Bouquet: Mommy
Bright Bouquet: Sister
Bright Bouquet: Brother
Bright Bouquet: Daddy
Sweet Celebrations: Sister
Glow
Pearly Baby Cotton Candy
Pearly Baby Moondancer
Pearly Baby Firefly
Pearly Baby Surprise
Pearly Baby Blossom
G1 Merchandise Wanted
Feel free to contact me for ANY G1 merchandise, I may be interested! The weirder, the better!
MOC items:
Firefly
Firefly & VHS movie
Megan & Sundance
Molasses
Offer!
Mummy Charms:
Paint-A-Picture (must be blue with
no brown spots!)
Plush / Softies Upgrades:
Baby Lickety Split
Baby Lofty
Parasol (open mouth)
Starshine (closed mouth)
Moondancer (open mouth)
Applause Plush:
Cotton Candy (embroidered)
Firefly (embroidered)
Blossom (embroidered)
Misc:
Tote bags, backpacks
Things with Firefly on them
Bully's / Comics Spain figures
Erasers
Store displays / signage
Posters
Film cels / lithos
Original 80's MLP artwork
Snow Globes:
Any from any generation
Ceramics:
"Magical Kingdom" upgrade needed
ALL UK ceramics
ALL UK pomanders
Hasbro-mold Fakies:
"Princess Rinse & Spit" mold ponies
Paint-a-Figure:
ANY condition!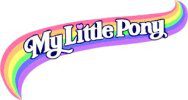 G2 My Little Pony
Preferred New in Box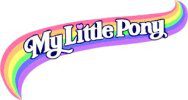 Magic Motion:
Dainty Dove / Romantica
Playsets:
Pony Garden Playset
House w/ Bonheur & Baby
School w/ Butterfly
Sailing Boat w/ Ocean & Coral
Princess Friends:
Her Majesty Ballerina
Royal Ladies:
Lady Rainbow
Tender Families:
Floral & Petal
Twins:
Nosy & Click
Study & Play
Sunny & Sunshine
Unicorns with Wings:
Golden Glow I
Diamond Glow
Golden Glow II
Magic Fantasy Hair:
Springly
Springdy
Wednesday Afternoon:
Butterfly Hunter
Variants:
Blue-haired Ivy
Purple-haired Sea Breeze
White Pearl with yellow (not orange) hair
Blue Pearl with pink and blue hair
Dreamer & Drifter variants
G2 Merchandise Wanted
Feel free to contact me for ANY G2 merchandise
Watches
Keychains (G1-style Japanese too!)
Cell phone straps
Trash bin
"Perfume" figures from France
Miscellaneous — offer!

G3 My Little Pony
Preferred New in Box

New in Box:
UK SLH Snowdrop Swirl
UK SLH Rainbow Bubbles
UK SLH Rainbow Treat
UK SLH Rainbow Beauty
Petite Petunia
Exclusives:
Rosey Posey
Frisco & Trolley
Licensing Show ponies
Cancer Awareness pony (both versions)
MLP LIVE: Minty plush
Miscellaneous:
Prototypes
Factory errors
Mugs
Trash bins / storage buckets
Miscellaneous — offer!
G4 My Little Pony
Preferred New in Box
New in Box:
Cutie Mark Crusaders Balloon Booth
Captain Calaeno
Pinkie Pie: Pirate Pony
Applejack: Pirate Pony
Twilight Sparkle: Pirate Pony
Rainbow Dash & Airship
New in Box:
Ponyville Tempest & Grubber
My Magical Princess Twilight Sparkle
Rainbow Roadtrip Tail Surprise
Rainbow Roadtrip "Friends of Equestria" set
School of Friendship: Glitter Celebration Luna (lights up)
New in Box:
Singing Songbird Serenade
Best Gift Ever 6-Pack
School of Friendship: Pet Care Class
School of Friendship Collection Pack
Cruising Cutie Mark Crusaders
Equestria Girls:
Legend of Everfree Gloriosa Daisy
"Kwistal Friends"
Series 1: Chase (white) Twilight
Series 2: Chase Nightmare Moon
Plush:
30-36″ GIANT carnival prize Twilight Sparkle

G4.5 My Little Pony
Preferred New in Box

New in Box:
Reveal the Magic: Sparkle Unicorn Collection
Loose:
Blind bag: Cha Cha the llama

G5 My Little Pony
Preferred New in Box
New in Box:
Rainbow Celebration 6 Pony Figure Set
"Make Your Mark Collection" with Queen Haven

Loose:
Bling bag pink llama
Lights Shimmer Action: Zipp and Pipp
Make Your Mark: Musical Mane Melody Playset: Pipp, Zipp


Retro and Reproduction My Little Pony
Preferred New in Box

Basic Fun:
3-pack of Blossom/Bluebelle/Butterscotch
3-pack of Cotton Candy/Snuzzle/Minty
Box display for retro plush
Celestial Pony Nova with pink stripes
All G1 retro blind boxes
Erstwilder:
Glittery Cotton Candy resin brooch
Micro Toy Box: Loose or new: ANY
World's Smallest MLP: Loose or new: ANY
Loungefly:
All Show Stable themed series
All Pretty Parlor themed series
Stable Crossbody bag
Dream Castle pin